Tracy Horner and Jane Estrada - Jan 30 - Feb 23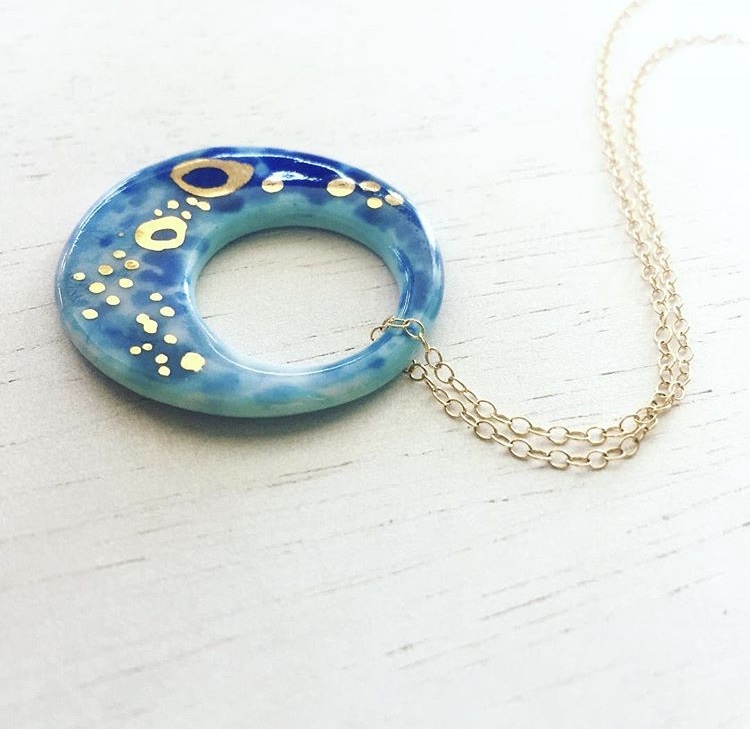 Stop by the Gallery at the Park this February to see Tracy Horner and Jane Holly Estrada's beautiful exhibition exploring themes of precision and symmetry. Horner has provided the two-dimensional images, while the three-dimensional art was supplied by Estrada.
Tracy Horner has been creating her own designs and patterns since she was young, and her company, Ink Circles, has been providing cross stitchers with unique embroidery patterns for 12 years. The inspiration for her artwork comes from the details and patterns that emerge when a shape is rotated or mirrored.
Horner even appreciates the slight wobbles and imperfections inevitable with freehand drawing, as they are a direct contrast to the automated drafted products she handles as an electrical engineer. These little imperfections keep the works comfortably human and give them a look of spontaneity. Horner's featured wall art will comprise of intricate mandalas and Celtic knots. For more information, visit TracyHorner.com.
Jane Holly Estrada's artwork includes beautiful handmade porcelain and gemstone jewelry and housewares. Like Horner, Estrada works in the sciences (as a radiochemist) and has an eye for detail. She is influenced by the ephemeral and temporal. Her process involves capturing a fleeting moment of time and using art to transform it into a state of permanence.
Estrada's unique approach is evident in her work: her pieces take inspiration from the leaves of trees, particularly in autumn after they have fallen. She also uses colors found in nature, such as green from the forest and blue from the river, to create an impression of the natural world. Check out her ceramic jewelry business at Etsy.com/shop/JaneHollyDesigns.
Tracy Horner and Jane Holly Estrada's exhibit will be on display at the Gallery at the Park from Jan. 30 to Feb. 23. The reception will be held on Feb. 4 from 1 to 3 p.m.