July 15 - 19 | Watercolor: Exploring Space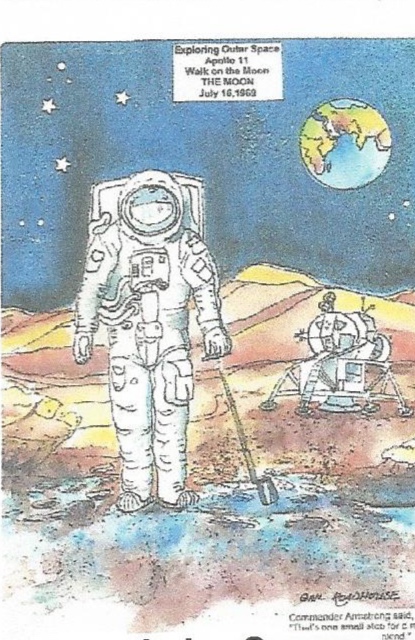 July 15 - 19 | Watercolor: Exploring Space
For children ages 7-16*
10 AM - Noon: Artists ages 7-11

1 PM - 3 PM: Artists ages 12-16
Cost for the week: $60
Your student artist will enjoy:
10 total hours of instruction time, 2 hours/day for 5 days

All materials needed to succeed

Small class sizes (limit 16 students)

One-on-one instruction time with the teaching artist. We employ assistants for our teachers so that each child is able to receive the individualized attention they require.

An apron to use during class, although we still recommend wearing "mess-friendly" clothing…just in quesadilla!
About this class:
Renowned Tri-Cities' Watercolorist Gail Roadhouse will guide students through five watercolor paintings themed after the history of Space Exploration (NASA). Students will be given a bit of a history lesson each day as they learn the basics of creating watercolor paintings and build on their skills throughout the week.
Gail Roadhouse is a member of Allied Arts Association, Mid-Columbia Watercolor Society, Urban Sketchers Tri-Cities, Cyber Art 509 and a showing member of the Tour de Arts 2015-18. She has been teaching watercolor to artists of all ages for 10 years at The Gallery at the Park and previously sat as Children's Workshops Director.
*Due to space limitations, adults are not permitted to sit-in during children's workshops.
Refund Policy: A full refund will be given if the Gallery or Instructor cancels the class.
No refund will be given if the student cancels after the registration deadline. If the student cancels prior to the registration deadline (one week before class) a 75% refund will be given.